Today we are going to see the review of the P1m model from VIBE series of Lenovo. This mobile is one the highly promoted mobile phone over the Internet. Especially the online shopping giant Flipkart promotes them over the internet.
Let's have a look at the areas covered by our review:
Mobile Gallery

Specifications

Description

Product review

Customer comments

Purchase

Payment and delivery
Mobile Gallery:
The Lenovo VIBE P1m comes out in two different colors.They are available in Black and White.



Let's

have a look at the pictures of its Black version.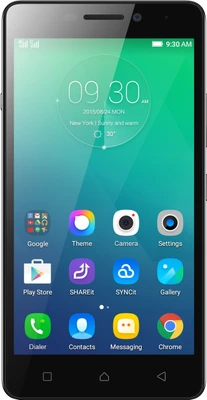 And here comes the White version.
Specifications:
The main specifications of this mobile are:
Android v5.1 (Lollipop) OS

8 MP Primary Camera

5 MP Secondary Camera

Dual Sim (LTE + LTE)

5 inch HD IPS Capacitive Touchscreen

1 GHz MediaTek MT6735P 64-bit Quad Core Processor

Inbuilt memory 16 GB

Expandable Storage Capacity of 32 GB

3900 mAh battery

2GB RAM

OTG functionality
Android v5.1 ( Lollipop) OS:
This mobile comes out with android version 5.1, which is Lollipop.With Lollipop version 5.1 you can move your apps to SD card which is an extra feature which was not available in the previous version of Lollipop, which is 5.0. However, this is no news about the marshmallow update for this mobile currently.
Check out other android devices we promoted.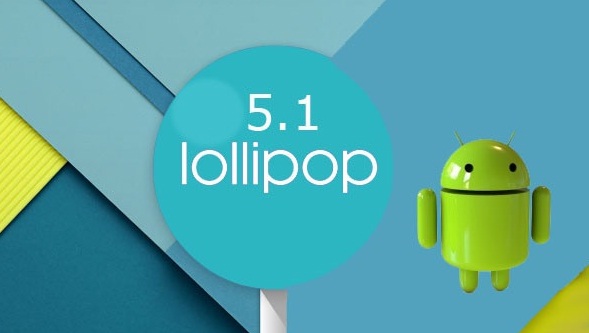 Camera:
Lenovo Vibe P1m is said to come with 8 MP Primary camera and 5 MP Secondary camera. It has a flashlight just below the Camera at the rear side. The Camera at the back seems to be little protruding but, however, the cost of the mobile is very low when compared to the top products of the smartphone manufacturing giants, and hence, this is negligible. Moreover, many users feel that the Flashlight is slight dim when compared to its android competitors. It can record videos at 720p resolution.
Dual sim ( 4G):
This mobile comes out with two micro sim slots. And both these sim could be 4G. As 4G started out rolling everywhere over India, this mobile seems to be updated with the present scenario. The LTE speed offered by this mobile is 150 Mbps down and 50 Mbps up. But you can activate only one 4G sim at a time. This is a drawback felt by many users.
5- Inch touch screen:
This device comes out with water resistant touch screen that can provide coating against sudden drizzles and accidental spoils. However, it is not covered with any corning Gorilla Glass. Hence, you must protect your device with tempered glass.You can view tempered glass available for this device by clicking this link.
The brightness of the screen is limited. However, it is sufficient to be visible even in Sunlight, which satisfies most of the users.

Quad Core Processor and 2 GB RAM:
This device has 1 GHz 64 - bit quad core processor and 2 GB RAM.After the first boot up, you will get 1.3 GB of RAM. This ensures that your device can run apps fast. This ensures that you can play most addicting games like Clash of Clans without any trouble for a long time. However, this device cannot manage high-level games like FIFA and Asphalt.
Storage:
This device has an internal memory of 16 GB. It has an expandable memory of 32 GB. The expandable memory is by microSD card. The android memory consumes around 5.5 GB of the internal memory. Hence, the user gets only around 11 GB for storage.
Battery :
This device comes out with 3900 mAh battery, which is very high when compared to its competitors at its price level. It can hold for 15 hours over telecommunication. It also has quick charge function, which enables to charge the mobile at very high speed. This device has also a manual powersaver button at its side apart from screen lock.

Difference between screen lock and power saving button:
Screen lock button: Screen lock button just shuts off your display. However, all the background applications are still running. This consumes power and drains your battery faster.
Manual power saving button: This button has the functionality of hibernating all your applications running in the mobile except call, messages etc. This ensures that the battery will standby for a long duration.
OTG functionality:
This device has OTG functionality. This device can be considered as a power bank. You can use it to charge any other devices. Thus, the battery is the biggest plus of this mobile which none of its android competitors could provide till now at this low price.
Customer comments:
After going over the customer comments I have summed up the pros and cons of this mobile. Let's a look at that.
Pros:
Camera: You must remove the plastic cover which comes with the mobile's camera in order to take photos of better quality. Everything is this fine with the camera.

Battery: The battery can last long for 1.5 days while using. The price of the mobile is a huge worth for its battery.

No heating problem as found in Micromax products. Thus, your games will not crash, hang and reboot etc. Provides better gaming experience.
Cons:
Can handle only one 4G sim at a time.
Purchase:
This mobile is currently available at Flipkart for the price of Rs.7999. You can exchange your old mobile phone and get this mobile for Rs.3499.
For Black version of this mobile click here: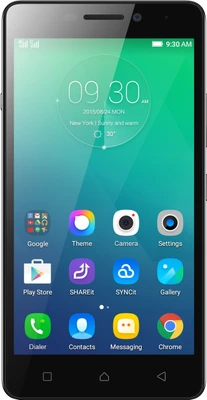 Rs. 7,999 ( Without exchange)
Rs. 3,499 ( With exchange)
For White version of this mobile click here:
Rs. 7,999 ( Without exchange)
Rs.3,499 (With exchange)
Payment and delivery:
Flipkart supports all Credit Card, Debit Card, Net banking, Cash on Delivery (COD), etc

Flipkart supports 30 - Day replacement guarantee

Your product will be delivered within 2-3 working days.
Subscribe to us to get reviews about products.
Enter your email id in the Follow by email widget.
Keep supporting us and share our posts with your friends.